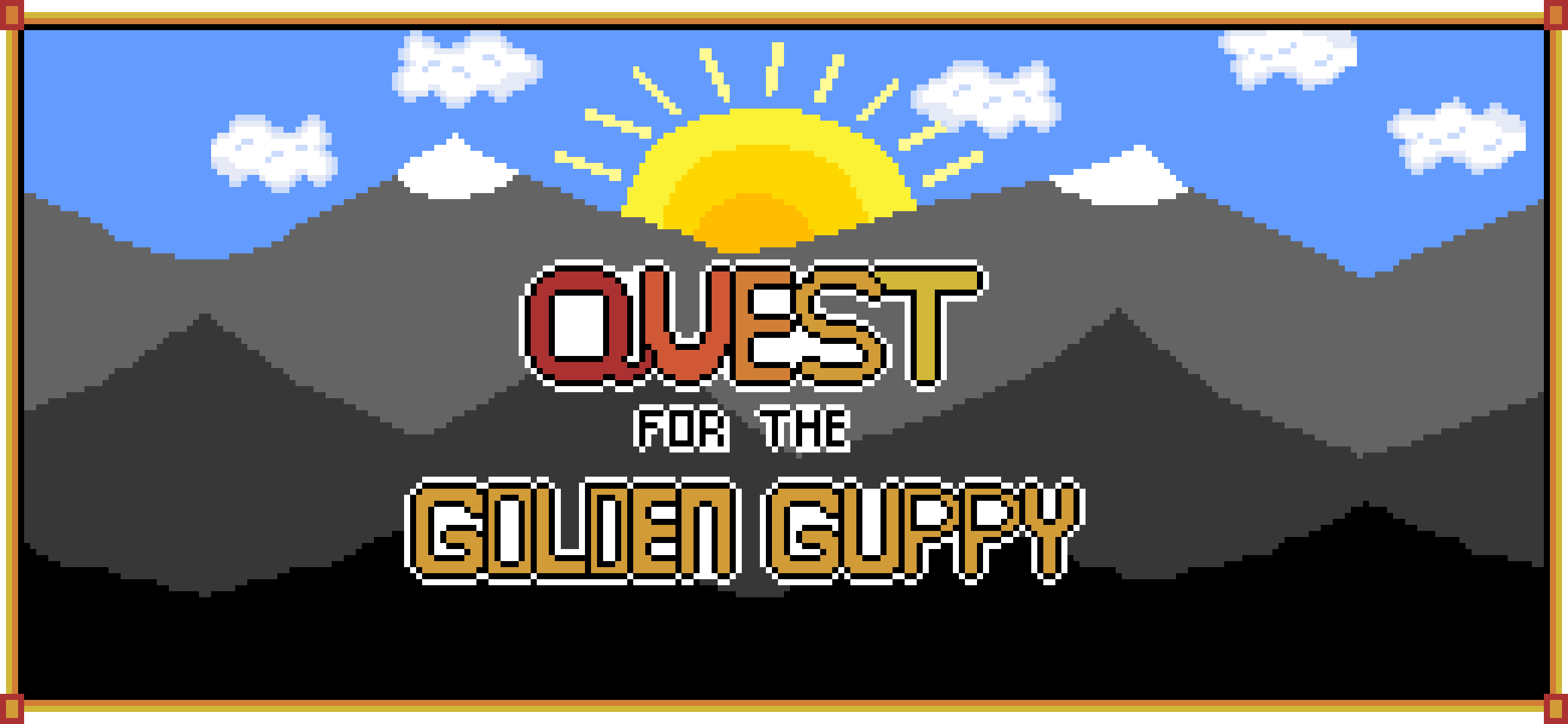 Quest for the Golden Guppy
A downloadable The Golden Guppy
Trailer Coming Soon

The Quest for the Golden Guppy is a game about fishing. However, this is not just any old happy go lucky grab your bucket of popcorn and relax kind of game. You see, YOU are a fish that has fallen in love with the single most beautiful fish in the sea, the Golden Guppy, and she likes you back! Score!
One day, this fish is taken from you. After searching everywhere in the ocean, you couldn't find her. Your only option is to rise to the surface in order to regain presence with your true love. You will have to make some major decisions that could be morally wrong, in order to find her again. You must go on several quests, make friends with several humans, and do everything in your power to rescue your true love, even if that means killing your own kind.
><(((º> ><(((º> ><(((º> ><(((º> ><(((º>
Features
A Unique "battle system" (fishing system) that is unique to both the fishing and RPG genres (See video above!)
Inventory system that allows you to see current items you hold, set up your fishing rig, and customize your player's outfit!
Currently only able to go fishing, but might add features such as able to cut down trees, able to plant plants, ect. in the future. (Probably in updates)
Shop to sell your fish and purchase items.
NPCs that will either help you or stop you in your quest to find the Golden Guppy.
An interesting semi-nonlinear narrative that I would have to say will keep you quite interested.
><(((º> ><(((º> ><(((º> ><(((º> ><(((º>
This Game is Currently Cancelled, but may recontinue development sometime in the future.
Interested in Play-testing? Take this short Survey if interested!
><(((º> ><(((º> ><(((º> ><(((º> ><(((º>
Community