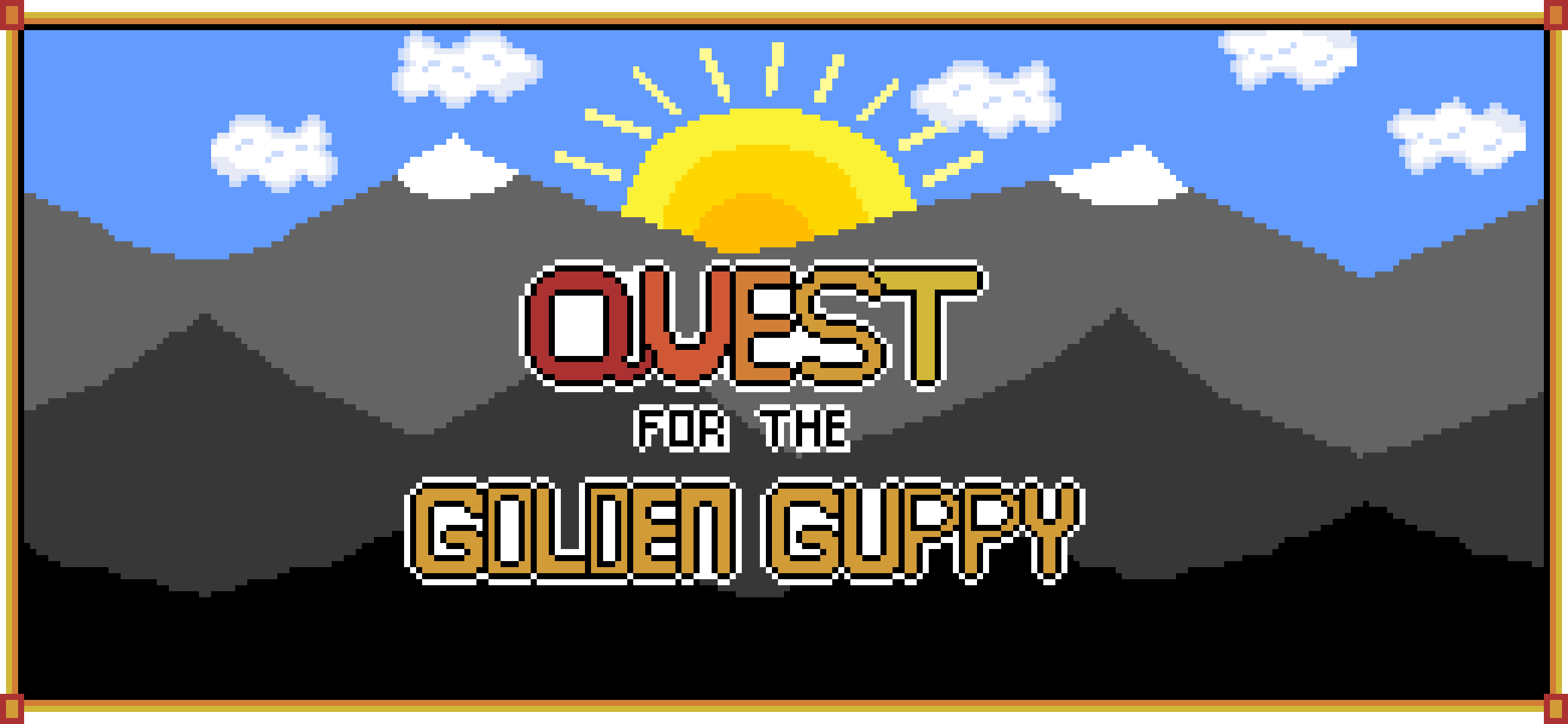 Quest for the Golden Guppy
Devlog 1- Introduction to the Game
---
Hello, this is StraightUpGruntled, and we have been developing a game for quite a while now. It has been quite some work to get Quest for the Golden Guppy up to a point worth showing, and I believe it has finally reached that point. This game started as a simple ASCII art based fishing game, that I wasn't planning on releasing. It was written with Python, so the text based part seemed reasonable. I got the game up to about 3000 lines of code and realized this could be more then just some text based game. It could be a good game, if I put the work into it. I eventually decided to entirely restart development in Godot. I am so glad I did, because boy, I have got a lot to show you!
This game has now become more of a retro style game with pixel art and and a chip-tune style soundtrack. The basis for the story is that you are a fish who is in love with your only true love, the Golden Guppy. One day, your love is stolen by a human, and you must come out of the water, disguise yourself as a human in order to regain presence with your true love. So its like a fishing game with a twist, and a story line. The amount of humor going into this game is enormous, and will be sure to give you a laugh!
I thought it would only make sense to show you some pictures of the art and how the game has come along so far. Here is the main character and some of the fish you will be able to catch:

I am excited to see what will happen with this game. Please give me any suggestions for the game if this sounds interesting to you. I will be posting devlog updates every 1 to 2 weeks. See yah then!