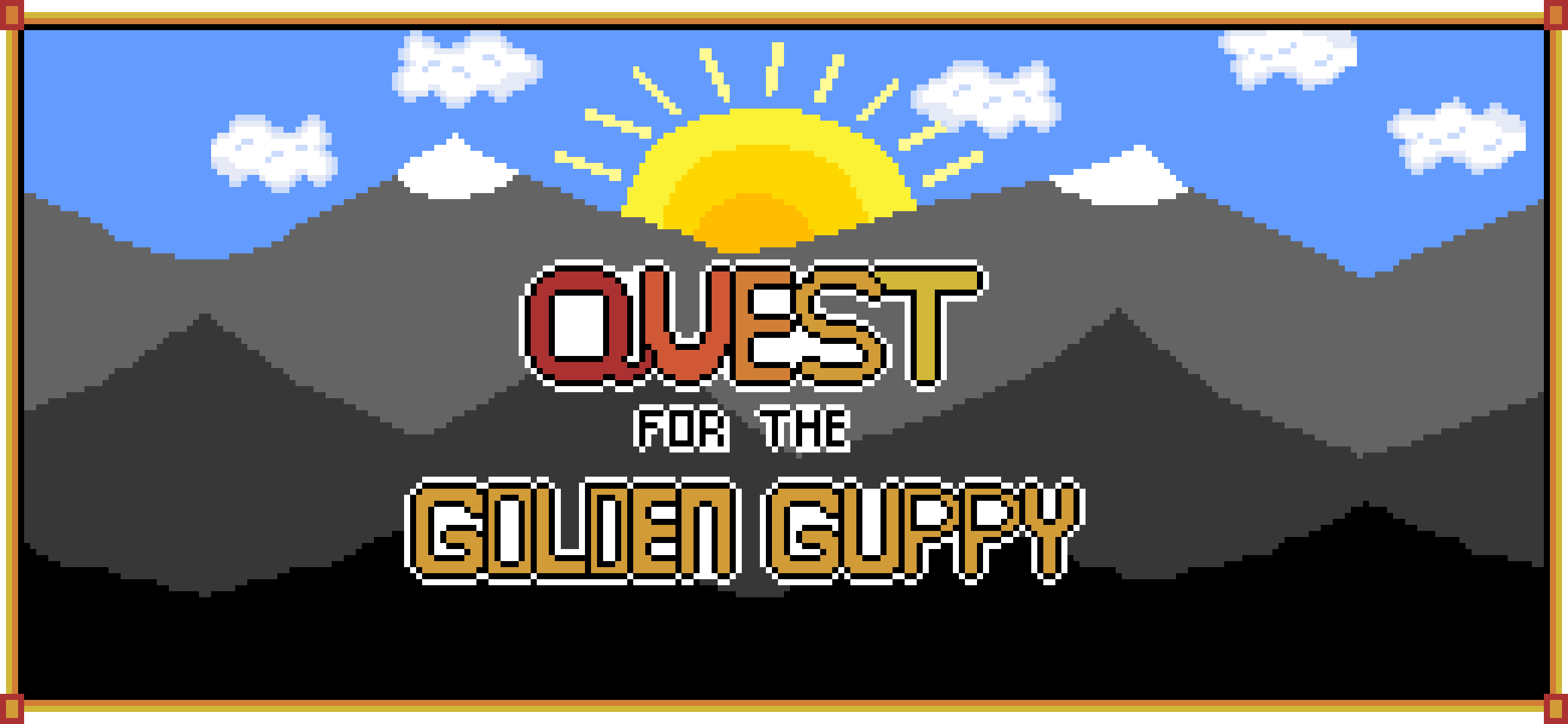 Quest for the Golden Guppy
Devlog 4 - Major Changes and Where I've Been
---
Hello Everybody, and I am finally back with the development logs. It has been months since I have posted anything, and that is not because I haven't worked on the game! In fact, the game has had several major changes that are really making the game come along. Some of these new features include a new Inventory, a fully functioning dialogue system, several added fish, and the save and load features. These are just some of the major features that have been added to the game. Also, the game will be released in Summer of 2019, so that is pretty neat. Here are some pictures showing the game at it's current stage, and how things are coming along!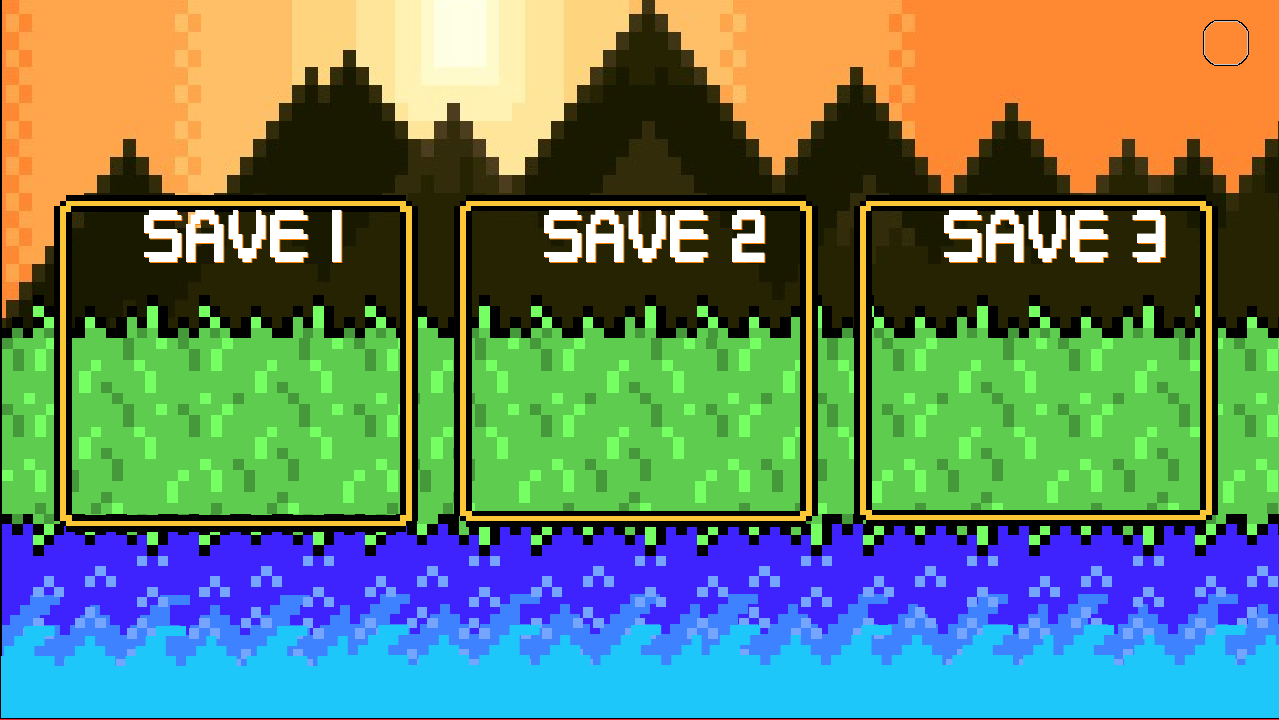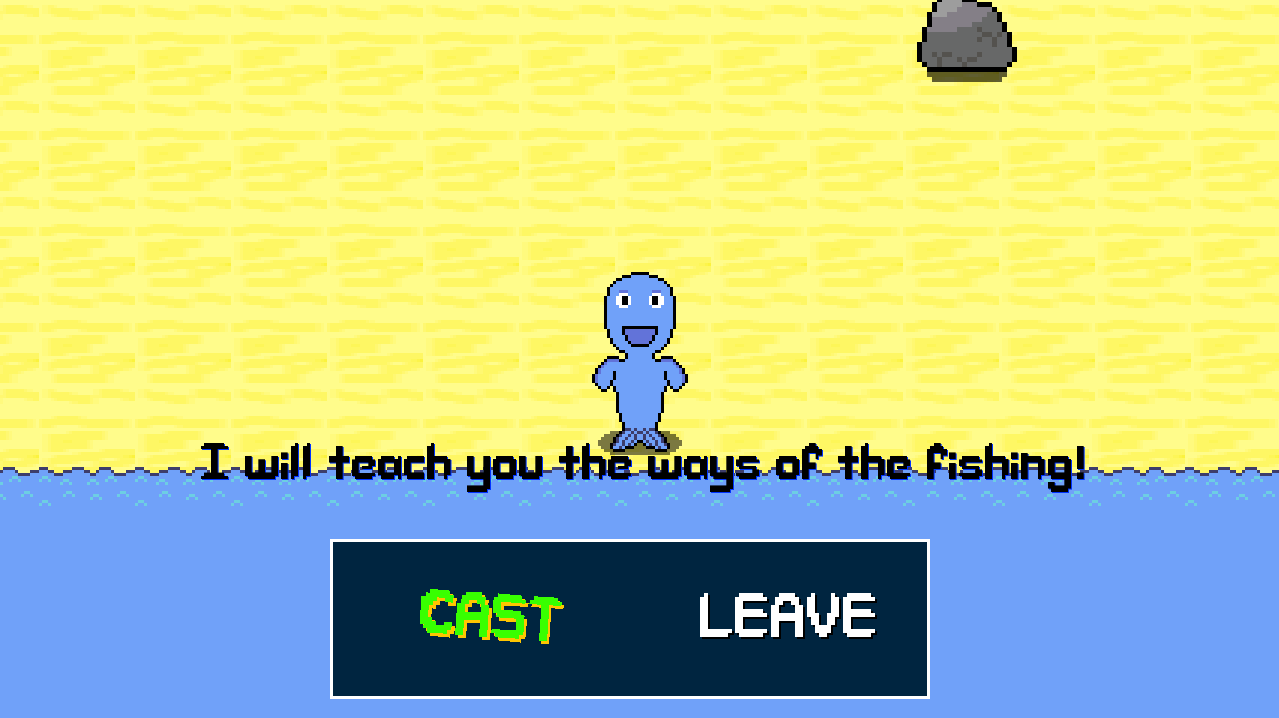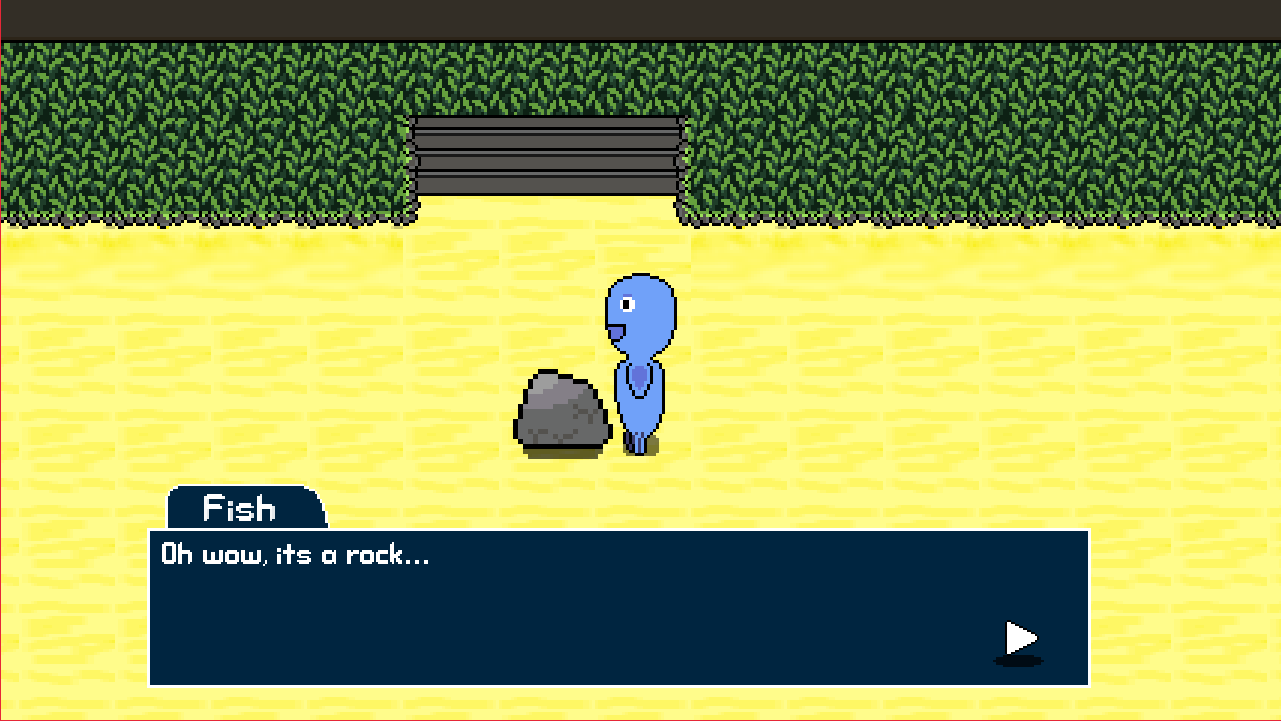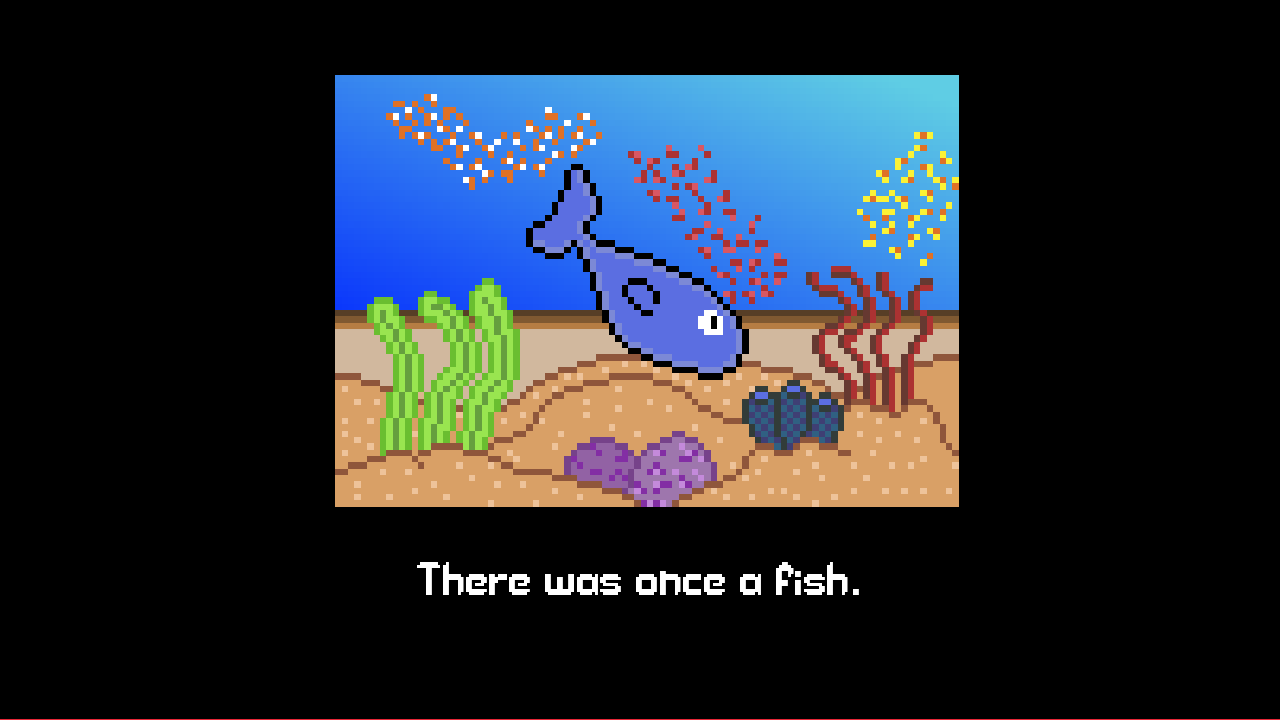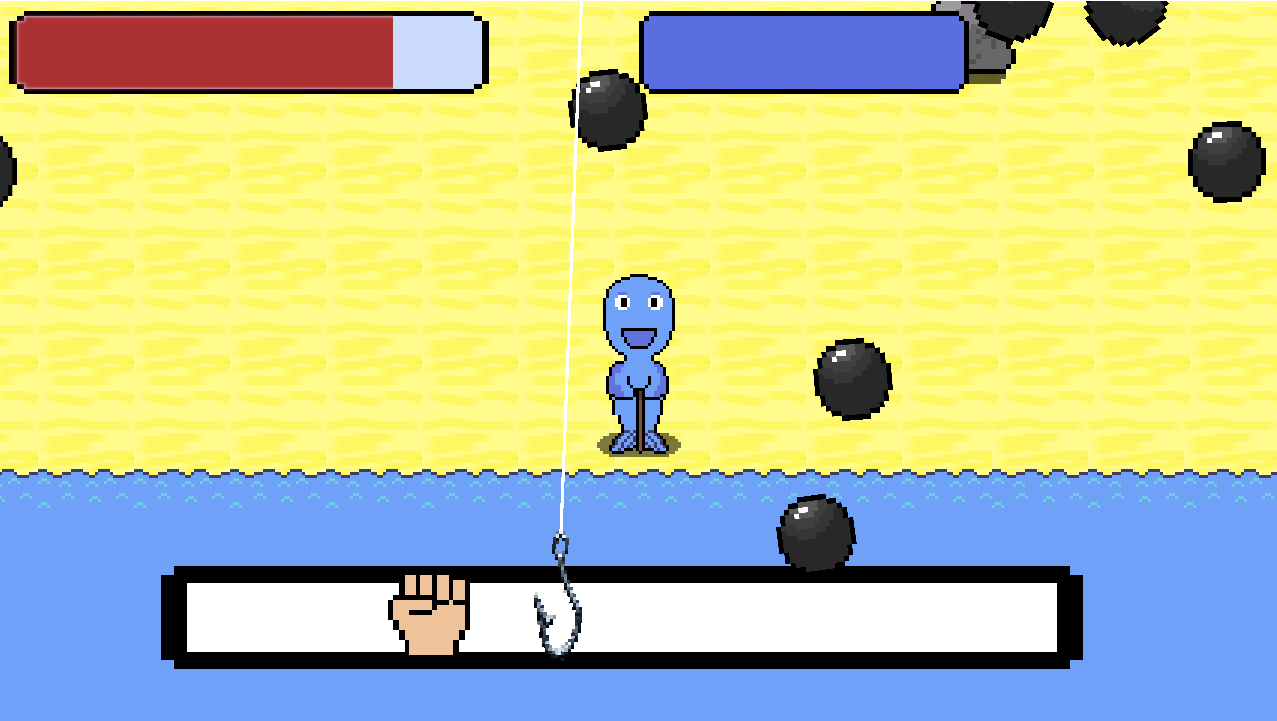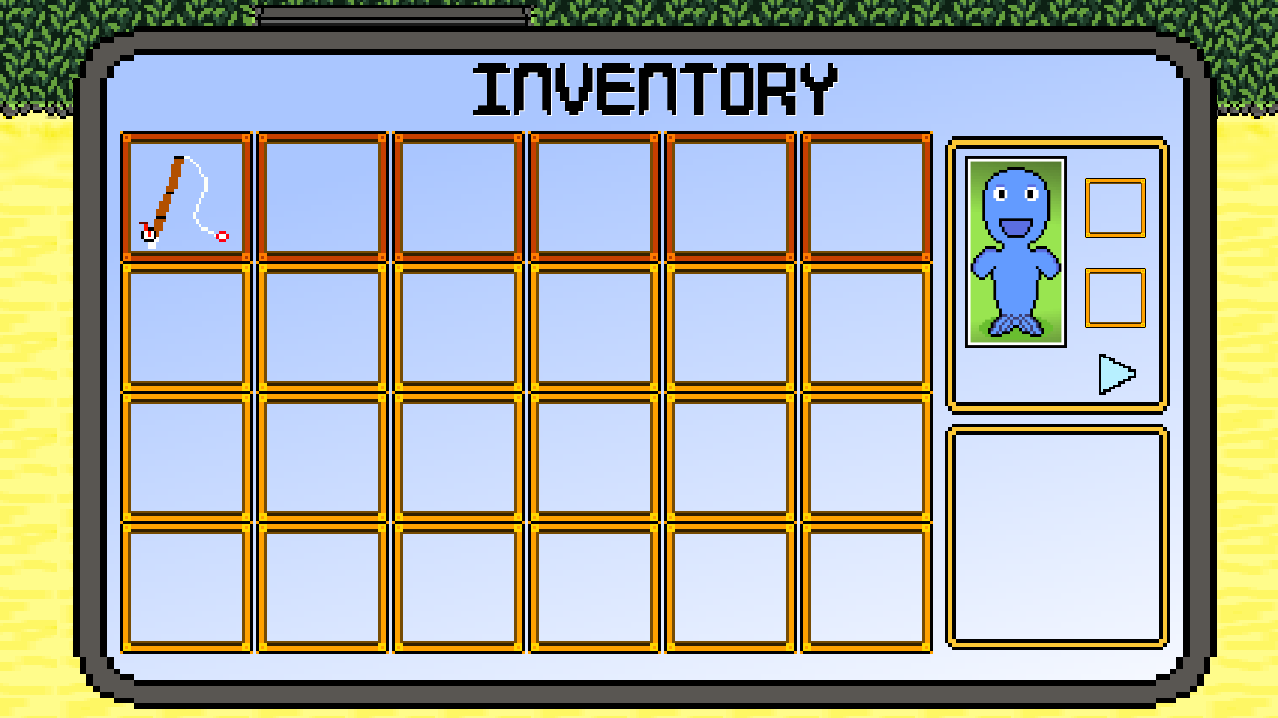 These are only a couple of images showcasing some of the newest features and graphical improvements brought to the game. There has been a lot of work being put into this game in the last 2 months, most of which was set up to increase the quality of work in the future. The dialogue for the game has also began development recently and will be worked on intensively in the next 4 months or so. Other then that, the images showcase a ton of the new features and changes added to the game. Please leave any suggestions or comments on what to add or on what we have so far in the comments section.

Also, testing for QGG (Quest for the Golden Guppy for short) will begin next month, October. If you are at all interested, please take the survey here:
Also, video devlogs for the game will begin shortly, and more will be posted on that in the next devlog here on itch. For now, thank you all for continuously following the game, or for all who are new, welcome! I will see you all in the next devlog!